News
Visit us at the DKE in Gorinchem
On Saturday 23 April 2022 we can be found at the Dutch Knife Exhibition in the Evenementenhal Gorinchem (Franklinweg 2). All our models of sewing machines can be viewed here and even tried out. The exhibition is open from 9.00 am. More information can be found on www.dkeshow.nl.
Leendert, April 11, 2022
Expansion of the range of sewing machines
As of this week we have two new sewing machines in our range. These new sewing machines are suitable for sewing thick material up to 15 or 17 mm. We hope to be able to show some videos of these machines soon.
Ilse, July 16, 2020
From now on: demonstration videos on YouTube and our Facebook page
The moment is finally there. We have made videos explaining how to use the sewing machine. Currently they can only be found on our Facebook page but soon we hope to share them on YouTube. In addition, we hope to expand the number of videos in the short term with problem solutions.
Our videos can be found on our YouTube channel via this link.
Our Facebook page can be reached via this link: https://www.facebook.com/Leernaaimachinenl/

Ilse, April 28, 2020
Exhibition offer valid until 13 May 2019
As mentioned before, we were at the Dutch Knife Exhibition in Tiel on Saturday 13 April. On the occasion of this participation, you will receive a 100% discount on the shipment until 13 May 2019 when ordering for at least € 25,00. This offer is only valid for shipments within the Netherlands and Belgium. Use discount code DKE2019 for this.
Ilse, April 13, 2019
Leernaaimachine.nl present at the exhibition in Tiel
On Saturday, April 13, Leernaaimachine.nl will be present as an exhibitor at the Dutch Knife Exhibition. Location of this knife fair is the Hoogkellenseweg 7 (4004 JB) in Tiel. The fair is open from 9:00 to 17:00 and the entrance fee is € 9.00. So if you want to see the leather sewing machine up close, visit us in Tiel. The website of the fair is www.dkeshow.nl.
We hope to meet you there!
Ilse, March 25, 2019
Leather sewing machine now also available in German
Starting this week our webshop will be available in the German language. Because of the demand for 'our' sewing machine we hope to serve German speaking customers as well.
Ilse, 29 July 2017
Renewed webshop
For the people who visited our site before it will be no surprise: we have switched to another software supplier for our webshop. For us as a dealer it's makes our job a lot easier because now we can control our webshop from where ever we want to. Therefore we expect to be able to help you even faster and better than before. For you as our customer we hope that you can easily find all the things you need.
New on our website is the manual in PDF. In this guide the first steps of sewing with the leather sewing machine are explained in simple steps.
Ilse, 19 March 2017
A new entrepeneur
Because of expansion of his other activities Cor van Marion has decided to sell this webshop leernaaimachine.nl. From March on Cors brother Leendert and his wife Ilse will be managing this webshop . So if you have any questions, it will be one of us who will provide you with the required information. Just like Cor, we hope to be of good service to you.
Leendert and Ilse, 22 February 2016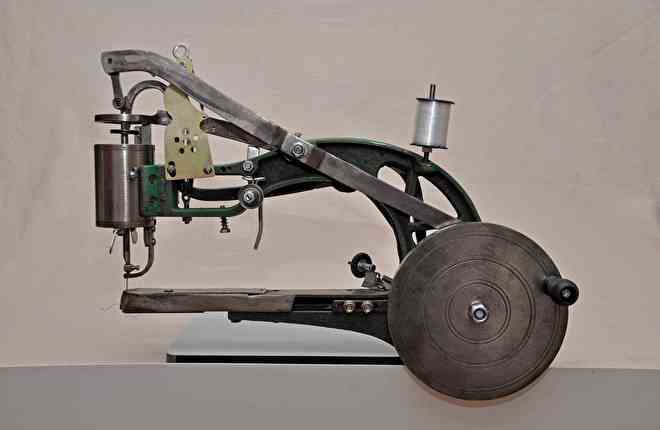 info@leernaaimachine.nl
+ 31 (0)6 24 45 65 85
Languages

Deutsch
English

Nederlands