Use of material/fabric
Can I sew biothane with this machine?
Yes, from several experiences by our customers we know that de sewing machine can easily sew 3,6mm biothane. If you would like to know if your material is also suitable for our machine, please:
visit us in our stockroom in Emmeloord and try it yourself.
send us a piece of your material and we will sew it together the way you desire. Afterwards we will return the sewn material to you.
Use of needles for biothane
For sewing biothane we advise you to use needles number 22.
Up to what material thickness can the leather sewing machine sew material together?
​Without making adjustments to the machine, you can sew up to 8 mm with a Basic model, up to 15 mm with a Shoe model and up to 17 mm with a One model. By opening the bobbin cover of the lower arm you get a little more space under the needle that will give you extra 2 mm (for supple leather).
Working with saddle leather and other thick material
The leather sewing machine pushes its needle through thick layers of supple leather with ease. But sometimes the foot can then no longer make a stroke, so that the leather no longer moves. Here's a handy trick to be able to sew slightly thicker leather: open the bobbin cover of the lower arm.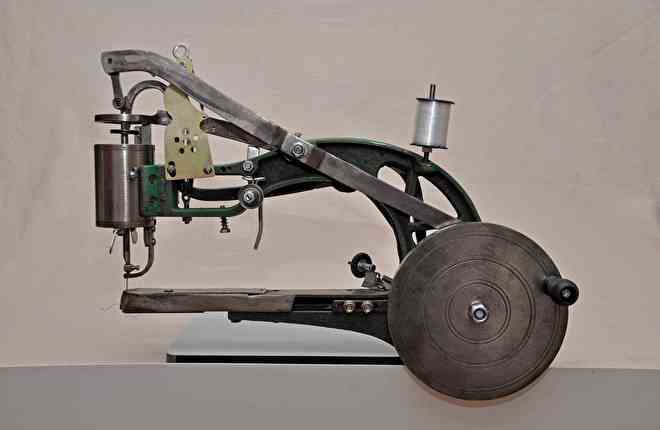 info@leernaaimachine.nl
+ 31 (0)6 24 45 65 85
Languages
Deutsch

English

Nederlands