Welcome
Welcome to our website!
For more than ten years now we have been selling robust cast iron leather sewing machines at an affordable price. We also supply a wide variety of materials for you to use. The only thing we do not sell is leather.
The type of sewing machines that we offer were originally shoe mending machines. However, in daily use they are more often used by anyone who wants to work with leather or canvas. Even some types of biothane can be sewn with these machines. The 360 degrees rotatable presser foot on the machines allow them to be used for many different purposes.
Features:
easy to use
powered bij hand
sews in all directions because of the rotatable presser foot
a maximum stitch length of 7 to 15 mm (depending on which machine you use)
able to sew through 8 to 17 mm of material (depending on which machine you use)
fit for making/repairing shoes, sails and rigging
Interested? Watch our video on YouTube to see how the machine works.
More information about the machine or a manual you can find by clicking on Information in the menu.
If you have any questions, please call us or send us an e-mail. We are happy to help.

You can reach us on +31 6 24 45 65 85 or by e-mail info@leernaaimachine.nl.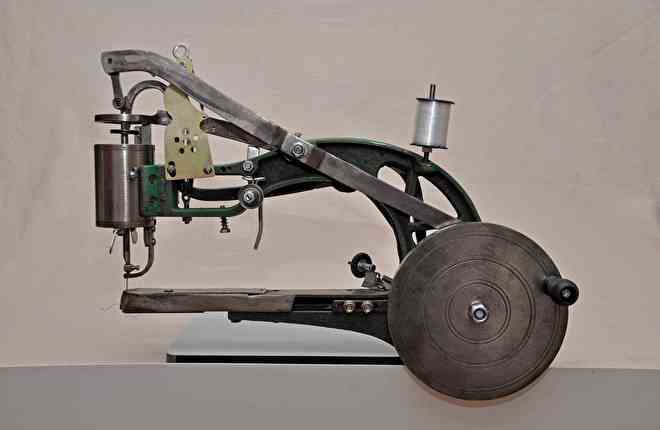 info@leernaaimachine.nl
+ 31 (0)6 24 45 65 85
Languages
Deutsch

English

Nederlands